My first 6 months after graduating acupuncture school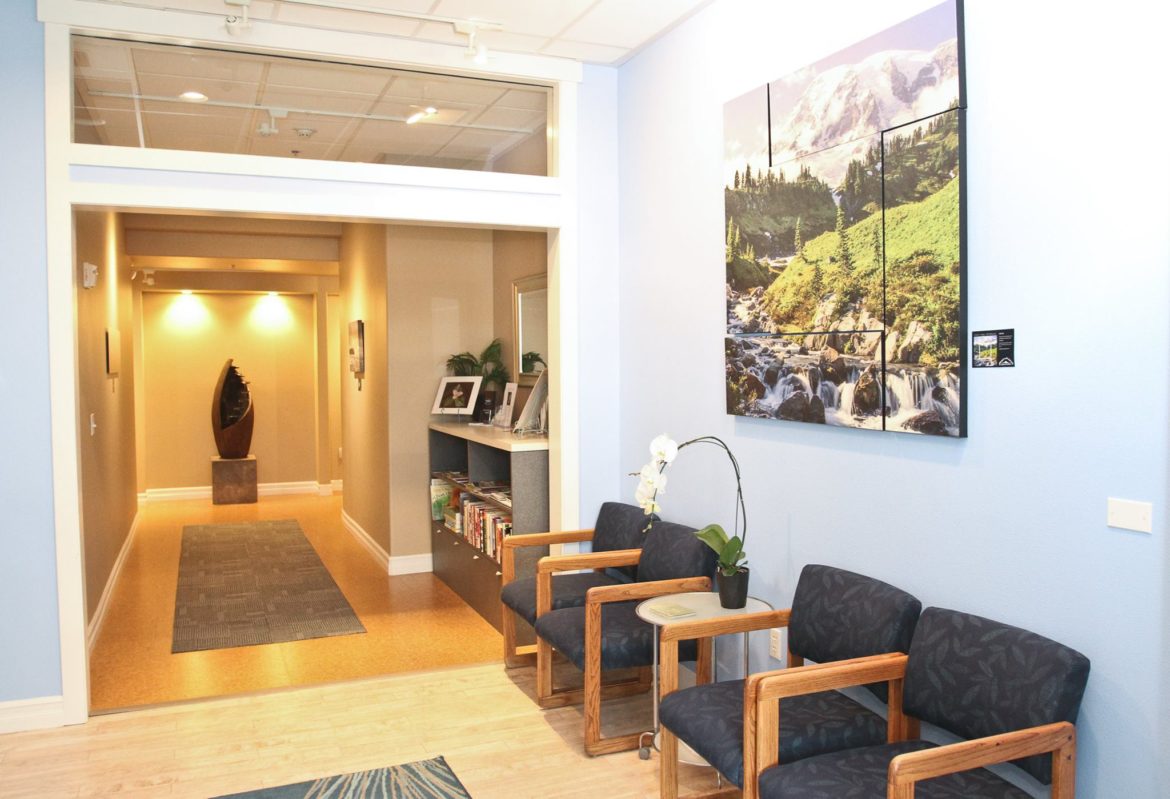 [This post was written 6 months after graduation from acupuncture school in Portland, OR. Here is the update after one year of being in practice. -CS]
I would like to share my experiences in the job search during this time because I know many acupuncture students are thinking about this and wondering what it's like out there in the "real world".
This is only my experience of course, this is not universal and is in no way a template for your post-graduation life. But wanted I share my experiences, setbacks, challenges, triumphs, and some of my take-aways for you. I hope that all future acupuncturists continue to raise the standard of professionalism, deepen the study of this medicine, and enjoy successful acupuncture practices.
Strengths, goals, and assets
What I want
To have a clinical practice ideally around 20-30 patients a week.
To teach workshops or teach part time at a school.
To write, first with the blog, then someday a book.
To be mostly a general practitioner, with perhaps a focus on pain and injuries.
To stay in the Pacific Northwest.
To work in some way in hospice care, detox and recovery, or with other underserved populations.
What I'm good at/have
Lots of experience as a massage therapist with clients, pain patterns, clinical procedures, collaborating with other providers, practice management, insurance billing, boundaries, and professionalism.
A website and blog, business name, logo, NPI and Tax ID.
A home office and a small client base for massage therapy.
I'm good working in a team and enjoy learning from other practitioners.
I enjoy teaching.
What I don't want
To work in fertility, a spa-like setting, high-volume community acupuncture, or an herb-heavy practice.
To be an employee. Or to run a business where I have employees.
What I'm not good at/don't have
Not very good at marketing.
I didn't any capital starting out.
Strategies
This is a summary of everything I did in the past 6 months, which I share so that you can see what types of opportunities are out there, what you might want to pursue or avoid depending on your proclivities, and to see what has worked out for me and how it came out of all this.
Advertising
To bring new patients to my home office practice I ran an acupuncture special for several months with flyers, social media, networking groups, my (massage) client contact list and personal contact list. I tried to get over my introversion and give my business cards out and talk to people. It was hard.
Networking
I sent out dozens of emails and calls to clinics and practitioners asking if they needed an acupuncturist as a contract position, to share space, to take overflow patients, or as a sub or vacation relief for their current provider. I asked established acupuncturists if they would meet with me so I could pick their brains. I contacted local yoga studios to see if I could do acupuncture for their staff and possibly be on site for members of their studio. I contacted clinics in town that provide acupuncture for underserved populations and asked if they were hiring or needed a sub.
Teaching
I set up a workshop and advertised with flyers, social media, and calls to the acupuncture, massage, and chiropractic colleges in town. I applied as a teaching assistant at the acupuncture college, but not until the following term, I needed that 3 months away from school. I gave my resume to the massage colleges to teach Oriental bodywork modalities like shiatsu, gua sha, or cupping.
Job interviews
I applied for a job advertised on craiglist for a chiropractic clinic looking for an acupuncturist to cover two days in November. This was the job that finally lead to something substantial, more on that shortly.
I applied to another job on craigslist at a chiropractic clinic and when I arrived the receptionist handed me a slip of paper where I was to fill out my name, how I heard about the clinic, and my desired salary. I filled out what I thought was the going rate. The receptionist left the room and came back to tell me that the chiropractor said my desired salary was too high and goodbye.
I briefly worked at a new clinic in a contract position where the clinic provided the marketing and client base. I had set hours but hardly any clients and was expected to come in at a moment's notice if someone did schedule. I had to leave after a month because it was clear I would be wasting half my week being on-call but without any significant patient flow.
I called a community acupuncture clinic that was relatively low-volume and asked if they were hiring, and they were indeed looking for an acupuncturist. I interviewed there, and the manager/lead acupuncturist obviously cared very much for the interview process and finding a good fit. They ended up hiring someone else who had more experience in community acupuncture, but this is a valuable contact for me.
I met with the manager at a massage and acupuncture chain in Seattle and they were willing to bring me on as a contract position, but acknowledged it would take several months for me to build my practice which wouldn't work for me to move, so I declined the job.
I interviewed for a contract position at a clinic that focused more on fertility and herbal medicine than I could really muster the enthusiasm for, and was not hired.
I interviewed at another clinic and I couldn't put my finger on it but my gut told me it was not a good fit. This was verified for me when I emailed declining to pursue the position and they never responded.
I interviewed at a clinic that ended up being more of a spa setting, and I was offered a part time position but turned it down because I knew it was not the way I wanted to practice.
What worked out
Clinical work
What worked out was the chiropractic clinic I covered at for two days in November was also wanting someone to work there 3 days a week for 3 months while their acupuncturist was on maternity leave. After all my experiences I felt confident that this was a good pick: a full slate of patients, no non-compete agreements, no insurance credentialing, a focus on pain management and appreciation of my massage background, a clean, professional, and friendly atmosphere.  My gut said yes. This has been a great job where I'm gaining experience working with patients, getting paid a reasonable rate, my time is respected, and the practitioners and staff are very kind and fun to work with.
Teaching
There has been a lot of interest in the workshops I offer on cupping, gua sha, and facial cupping, and my workshops have been filling up fast with a waitlist each time.
I was invited by the massage school to be a continuing education provider teaching those same modalities.
I was invited to be a guest speaker at the chiropractic college as they were looking for someone to present about Oriental medicine bodywork techniques.
I was invited to teach an afternoon workshop for a massage therapy convention, with excellent pay for an afternoon of work.
I work as a teachers assistant at the acupuncture college and do some tutoring on the side. I love teaching so even through the pay is very low it's fun for me and feels like a way to give back to the community.
Remember the spa setting job I declined? I offered to come in and train their employees in facial cupping, another bit of income.
Home office
I still have my home office on the weekends with massage and acupuncture patients. I occasionally get referrals for new patients but it has been very slow to build a practice at home.
Volunteer
One of my cold-calls was to an established acupuncturist in town who generously agreed to meet and talk with me. He didn't have a job lead but he did point me toward a great organization called the Portland Veterans Acupuncture Project where I have been able to volunteer giving free acupuncture treatments for veterans and their families.
And drum roll please…
I still didn't know what I was going to do after the 3 month job ended.
Meanwhile I was also looking for office spaces to move out of my home office and thinking to credential with insurance and build a practice that way. I met with several people renting office space but hadn't quite found a good fit yet.
What finally came through for me was a job posting on social media for a full-time acupuncture contract position in Olympia, WA. It's a general practice, with an emphasis on acupuncture, nutrition, wellness, and some herbs, and my approach to treatment is very compatible with the clinic. So I am moving to take this position, 1 month after this current temporary job ends. It worked out where this 3 month job gave me the experience and reference I needed to qualify for this position. I will continue to teach workshops and hopefully have more time to write and focus on continuing education.
The big take-away
Trust your gut, know what you want and what you don't want.
Be an excellent communicator and keep up the professionalism, you never know who might turn into a great contact for you down the road.
It's ok to work for slightly lower pay if it means getting good hand-on experience, but don't be afraid to eventually ask for a raise.
Volunteer doing acupuncture if you're not working, it's important to keep the energy flowing.
Be very careful signing any kind of non-compete agreement.
Contract work is not employment minus benefits. A contract is something that you and the other party agree to in terms of pay, schedule, who provides supplies etc. Know the fee schedule and how much percentage you are getting so you can be informed. I would say that making between 30-40% of the paid amount, where the clinic provides all the patients and supplies, is a great place to start out.
I encourage anyone transitioning from school to the big outside world to make an inventory of your strengths, goals, and assets. If you have some capitol, another source of income, marketing savvy, or a new business model plan, then your process may look very different than mine and I applaud you to pursue those directions.
If you are graduating broke and overwhelmed as I did, then I hope you will keep the faith and know that the world needs this medicine, and to keep working and eventually you will connect with the right situation for you.
I feel that because I was persistent, had goals and a sense of what I could compromise on and what I couldn't that I was able to recognize when the right thing came along. This is only the beginning of course, but it's an important step for me to make a good living doing acupuncture. If the distant future holds another round of job interviews or looking for office space to rent, then everything I've been through helped refine my process toward practicing the way that is the best use of my strengths.
For acupuncturists, how was your first 6 months- 1 year after graduation? For students, what are your strategies for after graduation? Please let me know in the comments section.